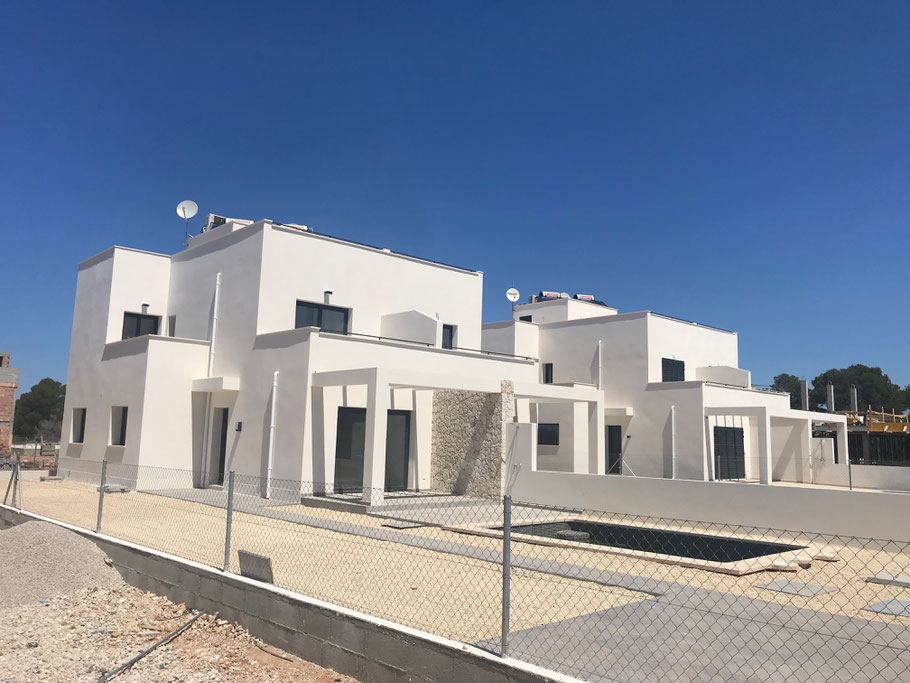 SEMI-DETACHED VILLA FOR Sale in Cala Pi ON MALLORCA
This fantastic semi-detached villa is ideal for your summer holiday in Mallorca. Start in the summer of 2019 and buy a semi-detached house in Cala Pi on Mallorca that is ready for occupation at Whitsun. In the Calle Falla in Cala Pi this semi-detached villa with characteristic Majorcan stone wall, generous open living and dining area, fitted kitchen as well as three double bedrooms with three bathrooms is developed.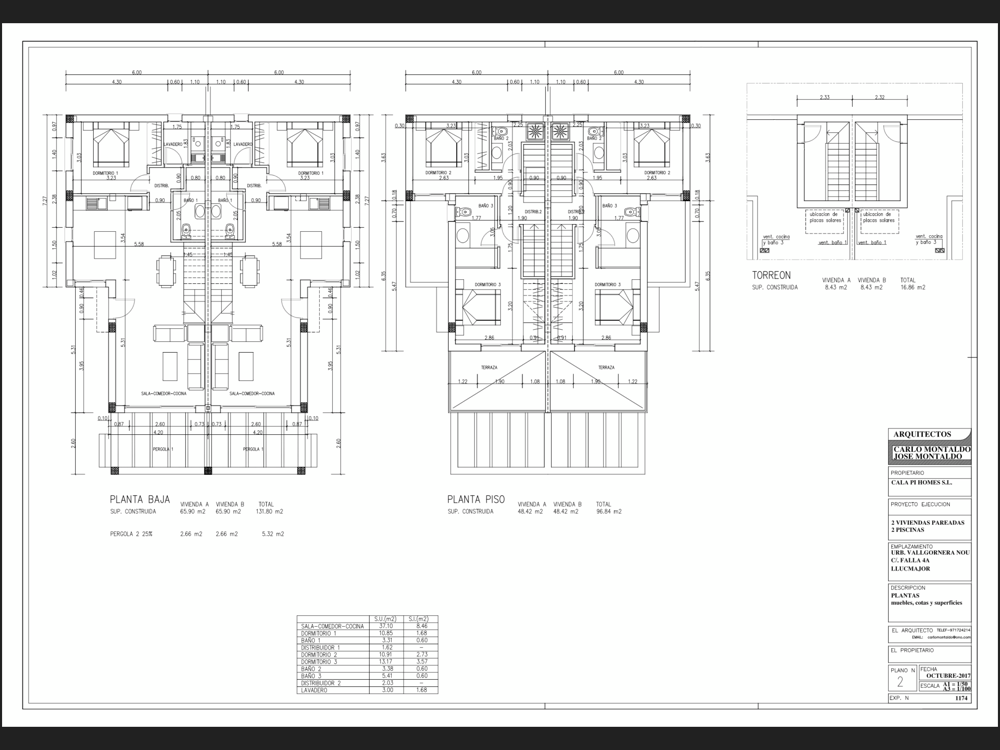 WHAT MAKES THIS SEMI-DETACHED VILLA SO ATTRACTIVE?
In short: this semi-detached villa combines the advantages of a semi-detached house with those of a villa.
What is a semi-detached house? In architecture, a semi-detached house is a house for two families consisting of two separate halves. A semi-detached house thus consists of two residential units, so-called semi-detached houses. In Austria, the term "coupled construction" is also used. In contrast to the single house, semi-detached houses have a decisive advantage:
The special feature of our semi-detached villa is that both semi-detached houses are built directly next to each other at their respective property borders, so they do not have to keep the minimum distance to the neighbour at this border. This has ecological and economic advantages, as we will see below.
The semi-detached houses can be purchased as separate units under land register law. This means that you have no common property in this semi-detached villa and therefore no residential or partial property, which would be associated with community costs. However, a community of ownership is notarially founded in order to decide jointly on façade renovation, gardens etc..
Decisive for the living quality of our semi-detached villa is the fact that the semi-detached houses are two fundamentally separate, independent buildings, which are acoustically and fire-technically separated from each other.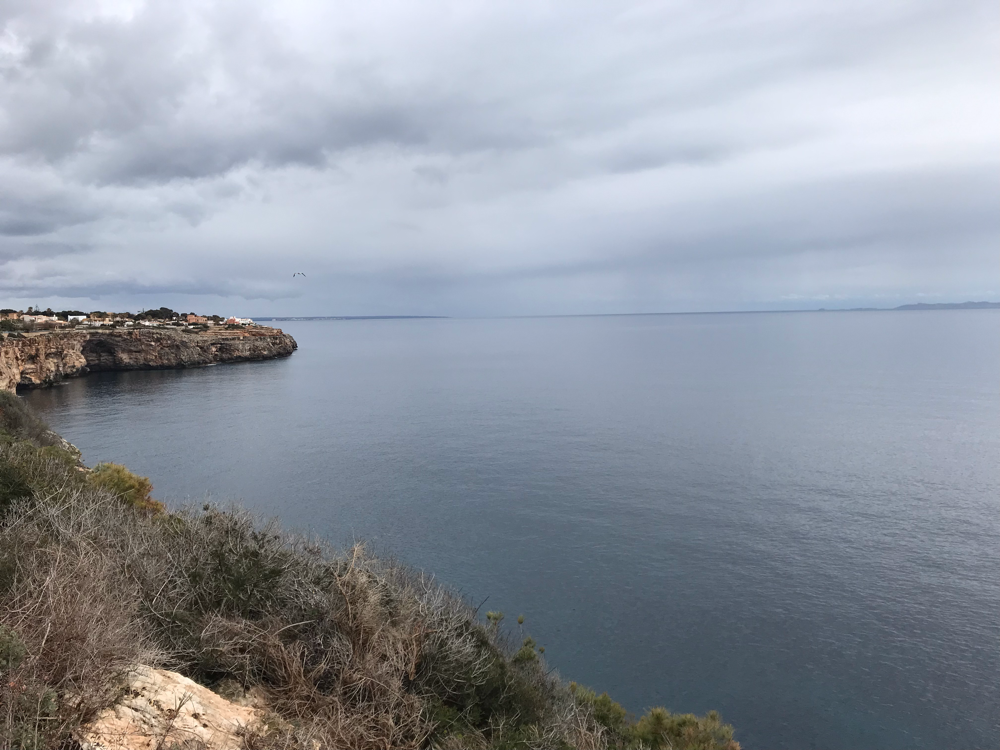 Advantage of Cala Pi Homes semi-detached villas
All our semi-detached villas have sea views. All our semi-detached villas are built with the best materials. The partition wall to the neighbouring house is acoustically insulated. In addition, the staircase is inside on both sides, so that an undisturbed coexistence is possible.
Semi-detached houses are more ecological than detached single-family houses because they seal less ground. They are also cheaper to build, as the outside areas are divided by two. This is of direct benefit to you as the owner: through a favourable ecological balance and through a more favourable purchase price.
A further advantage is the better utilization of the plot area. Instead of a surrounding garden around the whole house, a larger garden can be laid out in front of the house, which is then correspondingly larger than with a single-family house.
Semi-detached houses of Cala Pi Homes can use a property quite simply better than a single-family house.
The price
The price for the left half incl. fitted kitchen is 479,000 EUR. On this price comes the Spanish IVA of 10% as well as about 2% notarization tax (notary, register).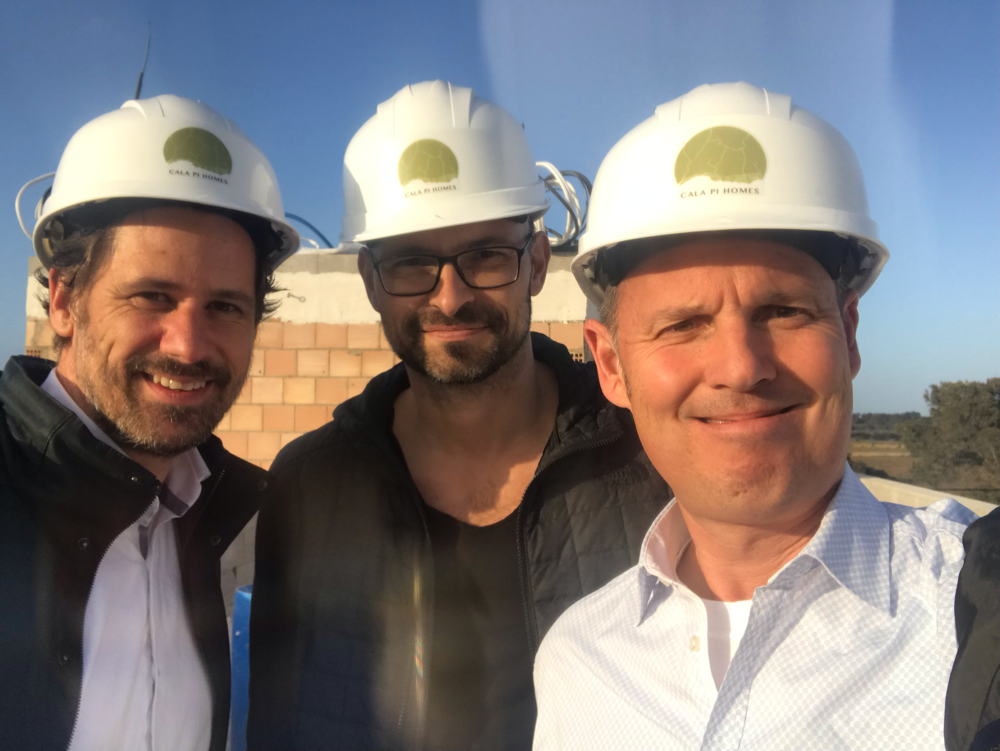 THE Team OF Cala Pi Homes
Of course, many people were involved in the construction of this semi-detached villa. The photo shows the project manager together with the management of Cala Pi Homes. We would be happy to show you our last masterpiece during a personal tour. Arrange your viewing appointment by filling out the following form.
SCHEDULE A VISIT IN CALA PI